In charge of the freshness of our products in France, our 70 quality controllers are now working in a completely connected and collaborative way, to better coordinate their controls. An evolution made possible by technology and digitization… powered by Google SRE.
Fruits, vegetables, seafood, meat… All of these products have something in common: they need to be ultra fresh to make it to our shelves. Every day, our quality controllers work extra hard to ensure that all these extra requirements are met.
There are 70 quality controllers at Carrefour France, spread out in all our warehouses. Their mission is to check the product's quality as soon as it arrives in our logistics facilities, to make sure it complies with regulations and Carrefour's specifications. For example, they check the shape, color and firmness of the kiwis. They cut and taste the products, and also check their sugar content. Their ultimate goal is to meet our customers' expectations.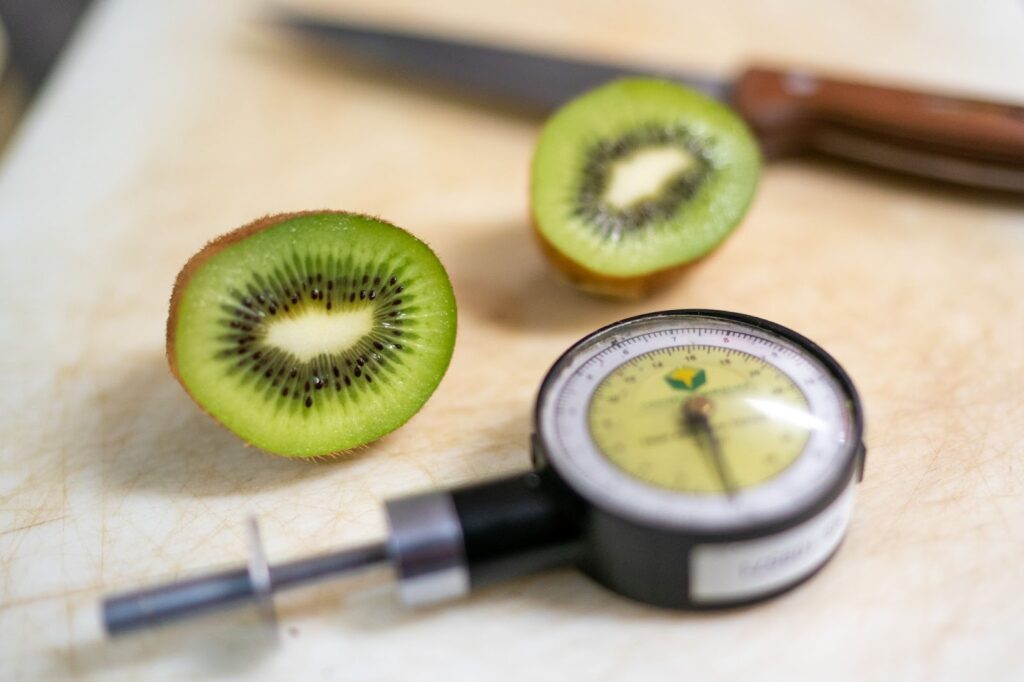 Food quality powered by digital
Today, quality controllers work in a very different manner when compared to 20 years ago: they have gained digital superpowers! Everything happened in 2019, following the arrival of a new app, TSA v2 ("Tableau de Suivi Agréage", in English: "Quality control tracking table"), which was built by the quality controllers themselves, with the help of talentuous tech experts. We say "v2" because this is a completely renewed and rethinked version of a former application called TSA. TSA v2 is fundamental for quality controllers in their daily missions. Everything is digital and way faster, our quality crew have fully adopted it and now they don't want to go back!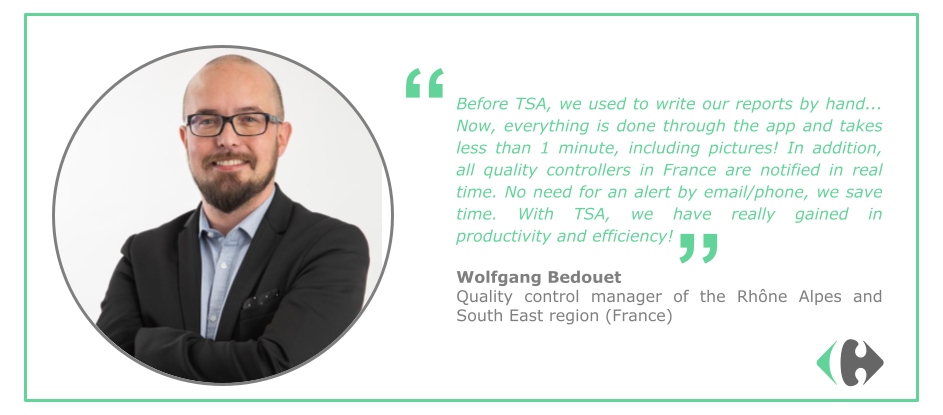 The strength of this new app lies in its collaborative approach. Thanks to TSA, the quality controllers all around France are now connected and informed. Furthermore, through TSA, they are also linked -in real time!- to procurement and logistics teams, and providers as well. No more email or phone notifications, quality controllers save time and gain in efficiency. TSA helped to modernize a whole profession, check it out in the following video!
This transformation was not only achieved through the development of TSA. Another innovation helped a lot during the evolution process of the quality controllers job, the adoption of the new mobile terminal Zebra TC 51.
Thanks to this new device users can now scan the freshly received goods and products, take pictures in case of a defective batch, and of course access TSA features. It also provides access to the product's technical data sheet. And what is a "technical data sheet"? Well, it is simply a very complete ID card that details regulatory standards and Carrefour specific requirements such as kiwi fruit firmness. If needed, they can share this information with suppliers to make sure their expectations are clear.
All actions performed by quality controllers daily can now be carried out while on the move: No more back and forth between the charging docks and the warehouse office! A pretty big change which has required a lot of preparations. For example, we first needed to implement Wi-Fi in all of our warehouses to make sure TSA 2 could pair up with the TC 51 mobile terminal.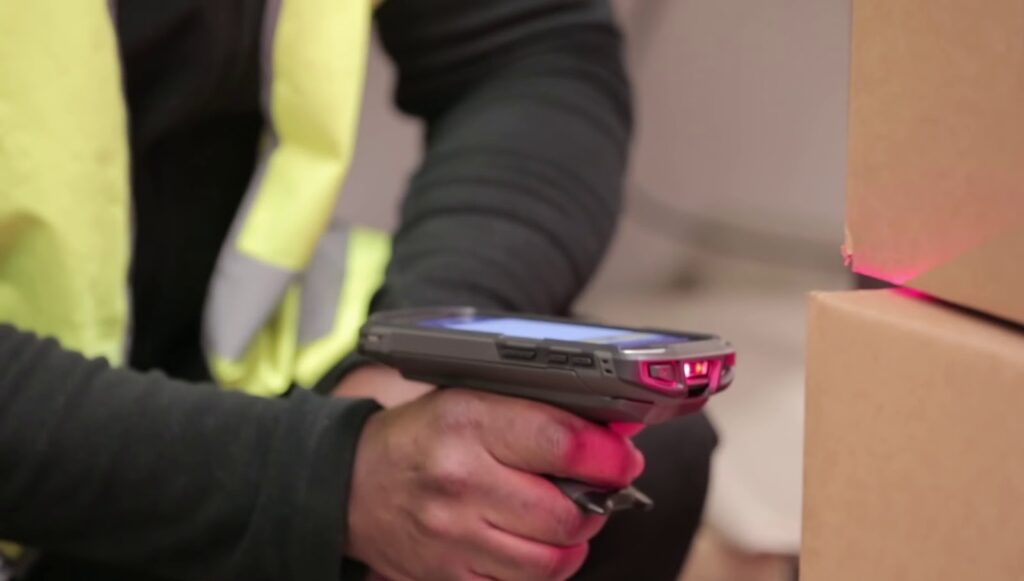 When connectivity and real-time data sharing are key to coordination
With their brand new TSA app, quality controllers have access to all our buyers' orders. This way, they know which goods will be received. Thus, quality controllers can better anticipate, coordinate and act quickly on these kiwis!
TSA also allows reporting of quality problems. Last year, out of 2.4 millions orders in the fruit and vegetables scope, 1.6% were declined. Quality controllers also controlled 675.000 EAN and fixed 1.1% of them, which avoids having unknown products at the checkout. Up to you to do the math to determine the number of customers we managed to satisfy with better quality, known products.
How does it work? During a quality control, the controller scans the information sheet linked to the specific product batch information sheet and indicates whether the product is compliant or not. This rather simple action is actually really important. If a product is not compliant, the TSA app notifies all stakeholders involved: supplier, buyer, sourcer, and all of the quality controllers who have received the same product from the same batch and supplier. Amazing!
This information is then displayed on TSA's embedded dashboard for post-mortem analysis. Product pictures can also be attached to make defects easy to detect.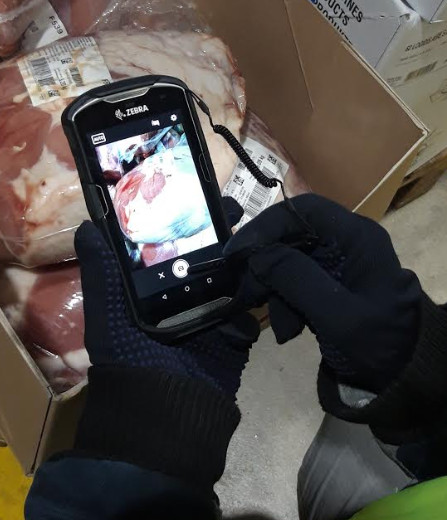 Ringing the alarm bell at national level
A manager can also issue a warning concerning a certain product or supplier. This alert comes ON TOP of the quality controllers' to-do list.
For example, if a product from a supplier, let's say a batch of kiwis :-), is declared non-compliant by a quality manager peer, taking care of this and controlling it will automatically become a priority for everyone. A defective batch would thus be quickly detected and stopped, preventing any questionable products from ending up in our customers' plates. TSA is actually building a kind of "collective intelligence" into the system.
It is a global call for action, one that is mandatory to attend. But we do not want to spam everyone, thus we do it in a smart way… The message is broadcasted through TSA at national level, but it only targets the relevant warehouses.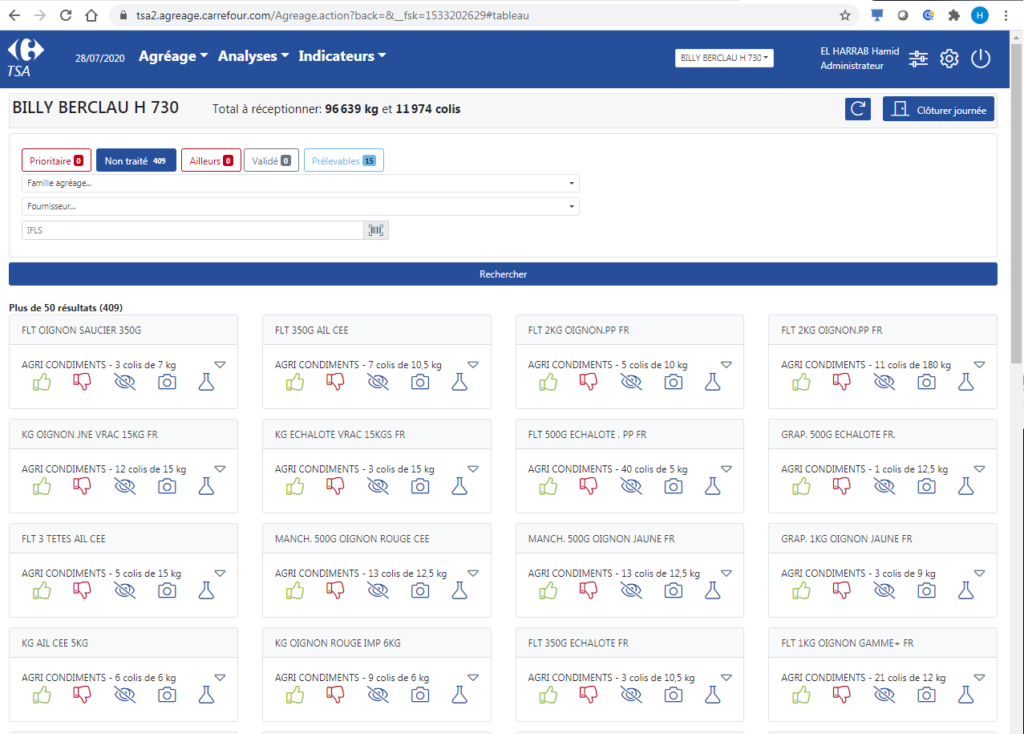 Innovate safely with Google SRE
Now let us share a bit of the techy stuff.
TSA was actually the first Carrefour France project to experiment with Google SRE, with the implementation in September 2020 of one of its key components: the error budget. As a reminder, Google SRE (Site Reliability Engineering) is a set of practices that combine software development and IT operations in order to create scalable and highly reliable applications.
"Error budgets" are the way SRE uses to find an equilibrium between technical reliability and the pace of innovation. On average, evolutions and new features are the sources of ~70% of application outages, hence we need to combine developments to deliver new stuff, with developments to stabilize and optimize the existing code.
The rule is simple: if I have some authorized downtime left, I would use it to provide a reliable service. A "contract" is made between IT and business stakeholders. This agreement defines the minimal availability rate required. Think about 99.7% uptime. This would mean that I have a 0.3% "error budget" to spend on improving the stability of the application.
In our case, we noticed that our TSA app was used the most at night and in the morning, with no demand from 2pm to 6pm. This "free" time slot allowed us to innovate and implement new features. For more than a year, we have been evolving TSA thanks to this error budget, within a well established framework, without any risk of harmful drifts for the user: our quality controllers.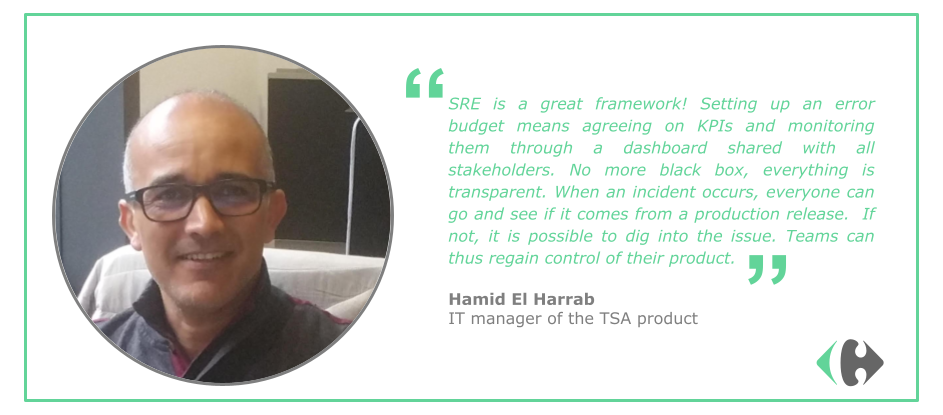 A commitment to transparency for better communication
To wrap it up, thanks to the new version of TSA, our quality controllers better target controls to improve the quality of goods received. For us, the biggest impact of the project lies in its adoption by the users: 100% of our teams use it and love it. And this means over 110 people, including the 70 quality controllers as well as quality managers and colleagues from our fruit and vegetables sourcing in Spain, SOCOMO.
Transparency is key at Carrefour and technology helps us to make it happen: better traceability thanks to blockchain, better readability of promotions and discounts with SmartPoS, or better tracking of purchases thanks to the digital receipt. These are only some of the examples of this powerful principle. We make data available and accessible to customers and employees with digital tools.
With TSA v2, everything has become more transparent, quality information does belong to the full quality pack, a pack that is stronger together, but also with buyers, with stores, with our suppliers and, first and foremost, with our customers.