With 60 years of history and a network of more than 300 stores, Atacadão intends to disrupt the cash & carry market by creating the largest e-commerce platform in Latin America. They do it by capitalizing on a strong alliance with CotaBest, a digital pure player.
The cash & carry segment has been growing steadily in Latin America during the last decade. This is particularly true in Brazil, where consumers call these stores "Atacarejos", a combination of the words "atacado" (cash & carry) and "varejo" (retailer). In fact, more than a third of Brazilian households choose to shop in cash & carry stores.
Originally designed for professionals, cash & carry stores started seeing individual customers come looking for lower prices. Hence, this model started to be adapted to retail, with stores closer to city centers, more traditional aisles and assortments or loyalty cards. The demand for digital services like e-commerce or marketplaces started to bloom as well.
Atacadão, the leader of cash & carry and wholesale markets in Brazil (a company of Carrefour group), acquired a stake in CotaBest in 2020. This event led to the creation of Atacadão's marketplace.

CotaBest and Atacadão, together to fulfill customer needs
Vanderlei Junior is a true entrepreneur at heart: parking lot investor, ice cream distributor, bar and restaurant owner… he is always listening and putting the focus on customers.
When he founded CotaBest in 2016, he envisioned a digital ecosystem for B2B comparison and shopping, digitally connecting customers, wholesalers and manufacturers.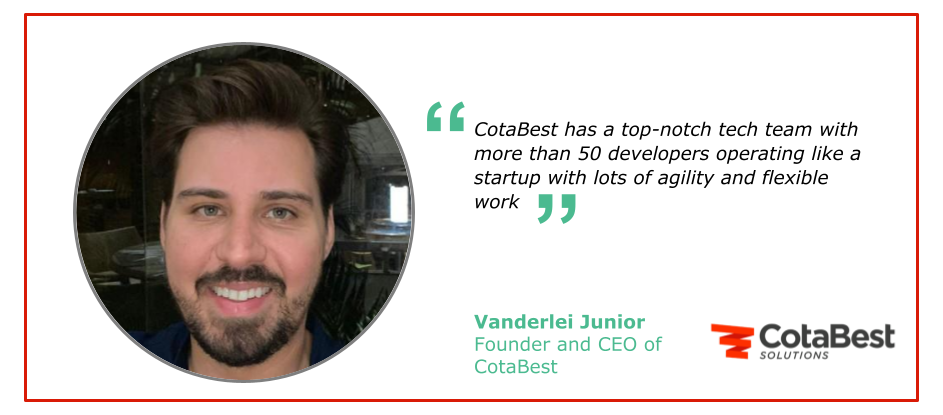 Two years ago, Atacadão was looking for a partner with strong expertise on digital commerce to develop its online business. With a fantastic operating marketplace -focused at the time on restaurants- and built-in capabilities like a powerful price comparison engine, CotaBest was the right ally.
Since then, Atacadão's digital channel, powered by CotaBest, reflects the main strengths of our Brazilian cash & carry powerhouse. The best prices and the broadest distribution capabilities, reaching more than 5.000 cities across the country.
Atacadao is always looking to provide differentiating products and serve customers in new locations. The marketplace model is perfect for this: For a small take of its revenue, anyone can sell online. As long as they have and maintain a good reputation and respect delivery times, Atacadão and its partners will continue to grow together. With more than 1,5 million accesses per month, the marketplace is already a success!
Digital and offline journeys are strongly connected, resulting in a real omnichannel environment and experience for Brazilian customers.
Expanding to cash & carry operations
The next step was to embed cash & carry operations on the marketplace. The picking in-store pilot took place in December 2021 in Tamboré. It enabled a 24-hour delivery service in São Paulo. The learnings of this pilot guided the design of the following features for the new platform, moving to a rapid path of evolutions.
Today, all Atacadao stores -like Serra Talhada in the picture below for instance- serve as e-commerce preparation points. This is huge since we can reach a larger population in Brazil! Moreover, we can offer a broader assortment and a better service level due to an online service with a strong proximity to the customers. We are also planning to implement click & collect at the stores and add fresh items.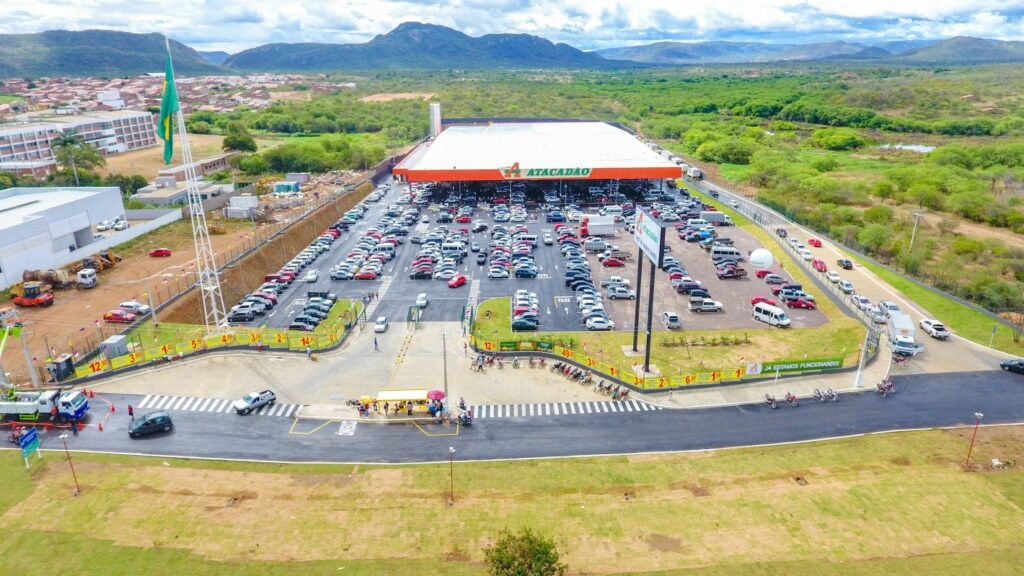 A broad B2B digital platform
Growing digital demand required to keep expanding CotaBest. By building on the connection created between wholesalers, manufacturers and final customers, CotaBest started to move from "marketplace only" to become a complete digital platform. CotaPay was the first extension, an end-to-end financial gateway integrated with check-out features which can also be used by e-commerce websites or other online marketplaces.
The second element added into the platform was CotaTech, with the objective of extracting further value from technology. CotaTech aims to provide technology for the Carrefour Group and the market, keeping its focus on a high level of specialization for B2B customers.
Supporting all this activity required a profound technological refresh. The new platform is now grounded on Google Cloud. New functionalities were also developed; For instance, the search engine and display tool were turbocharged by the deployment of Algolia, enabling a fast customization of the search experience, based on the usage of artificial intelligence.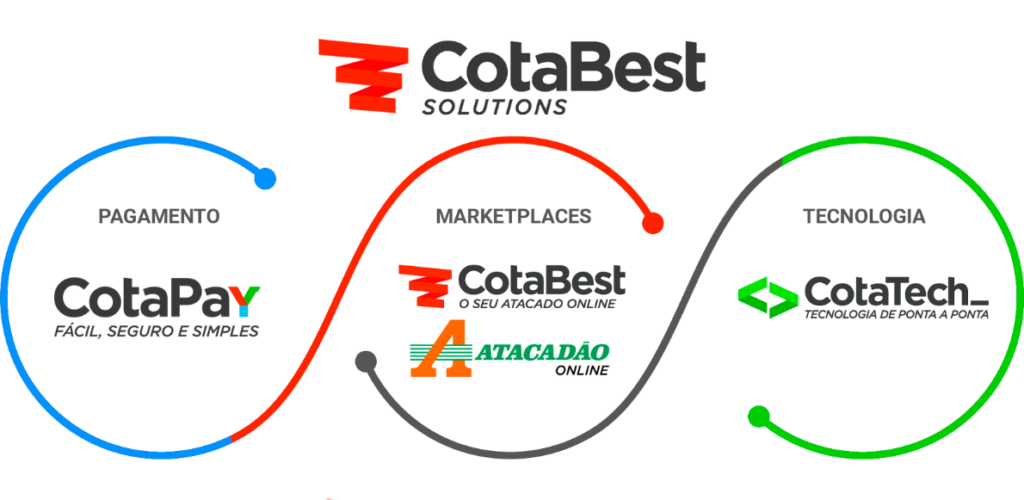 The brand new Atacadão's app: the best prices and commodities within arm's reach
Inspired by the number of mobile accesses to the website, Atacadão decided to develop a new app, which is ready to be launched soon.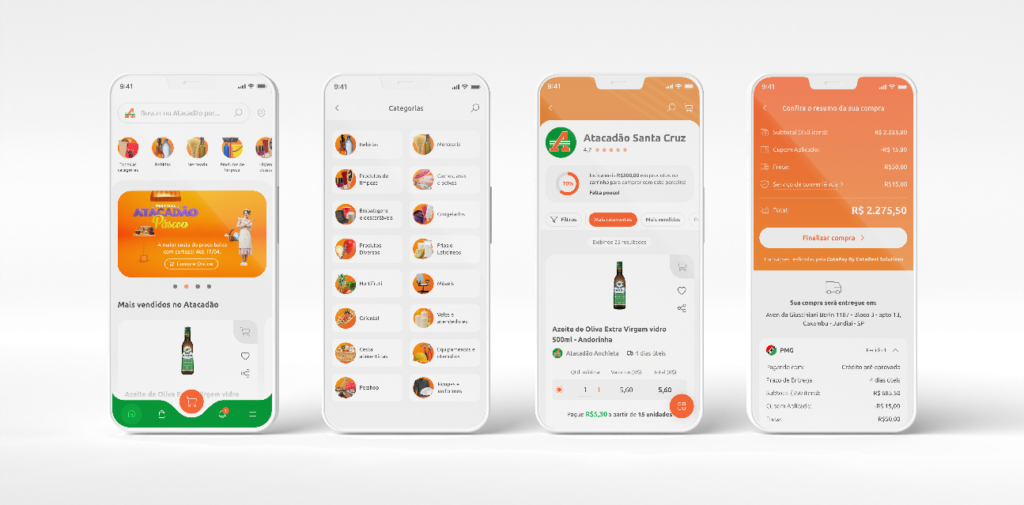 The objectives of the app are to improve customer experience, aiming for better acquisition, conversion and retention rates.
To fulfill these ambitious goals, a set of rich features have been integrated into the app. One example: Payment methods and credit options. These are critical for B2B customers, therefore CotaPay has been growing to offer more and more choices. Compatibility now goes from credit cards to wire transfers, including vouchers or even PIX, the Brazilian instant payment system. A 90-day payment term for B2B customers was also developed.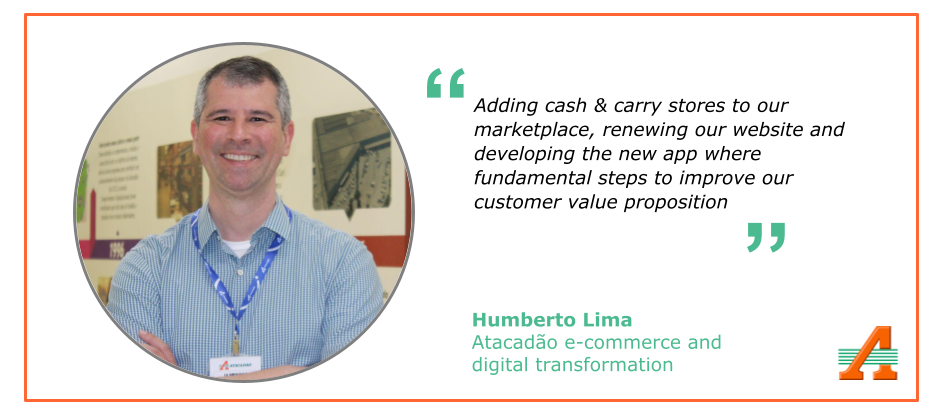 What a journey! In less than two years, the collaboration between Atacadão and CotaBest has already led to a flourishing digital business. And the best is yet to come… Atacadão and CotaBest will keep growing their partnership. Designing new solutions, creating business opportunities through innovation and technology, all this to offer the best possible experience to Brazilian consumers. The sky's the limit: In a few years time, we would hopefully be speaking about the making of the largest B2B DigitalRetail business in Latin America!